평범한 일상 속에서 마주치는 사랑의 순간들을 그리는 퍼엉입니다. 사랑은 누구나 공감할 수 있고 소소한 일상 속에서 스치듯 빛을 발한다고 생각해요. 저는 이런 일상 속에 숨어 있는 의미들을 찾아, 옮겨 그리는 작업을 하고 있습니다. 
I am Puuung. I'm an animator and illustrator living in South Korea. I feel love is something that anyone can relate to and emits light from the small things. And I think it comes in ways that we can easily overlook in our daily lives. So I work to find hidden meanings of love in these daily lives and translate them into animations and illustrations.
2017년부터 짧은 애니메이션을 제작하고 있습니다. 평범한 일상 속에서 빛나는 순간을 찾아 애니메이션으로 옮기는 제 여정이 계속될 수 있도록 지원해주세요. 패트리온에서 정기 후원을 하실 수 있습니다. 여러분의 후원은 1인 애니메이션 제작을 멈추지 않고 꾸준히 만들어 갈 수 있는 큰 힘이 됩니다.
I've been creating animation series by myself since 2017. It's time-consuming work and challenging at times. But If you support me on Patreon, I will be able to keep creating this beautiful work that you love. Please consider supporting a dollar (or more!) per month on Patreon.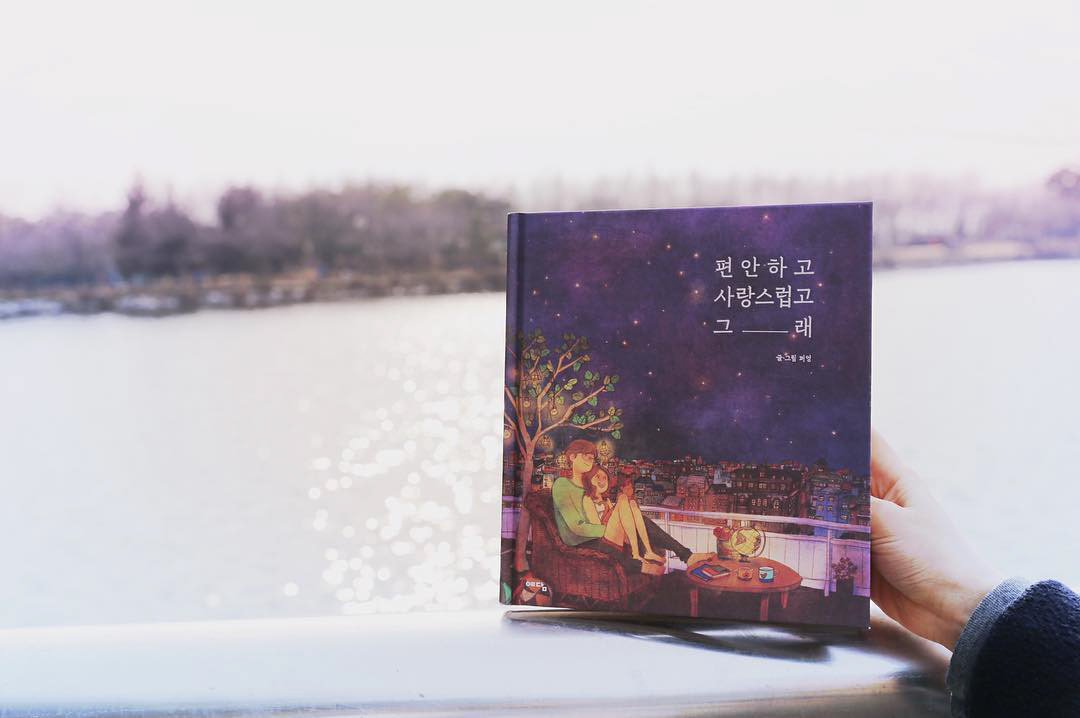 Many of you are asking me if you can order my books in English online, but there isn't an English version yet. My physical books are only available in 8 languages so far. — Korea [한국어], Indonesia [Bahasa Indonesia], Vietnam [Tiếng Việt], Taiwan [中文(台灣)], Turkey [Türkçe], Japan [日本語], Brazil [Português], China [中文(简体)].
Vol 1, 2 of the Korean version contains a QR code on each page so that you can visit a webpage and read English translation. My new book <LOVE TMI BOOK> is written in both Korean and English.
- Animation paper and pencil
- Adobe Photoshop
- Adobe After Effects
- Avid Pro tools
- Wacom Cintiq Companion Hybrid
- Wacom Cintiq Companion 2